Risks and Symptoms of Dental Infections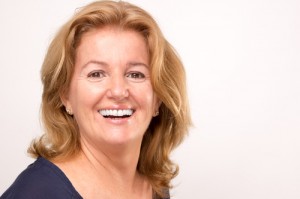 When your Ankeny IA dentist, Dr. Erika Peddicord, performs root canal therapy, her goal is to remove an infection from a tooth in order to preserve the tooth and improve oral health. If the infection is allowed to linger, the tooth may eventually be lost, and the infection could spread into the jaw or throughout the mouth. In addition, the presence of an infection in the body always carries some risk of illness, and it is not impossible for a dental infection to spread into the rest of the body. Some symptoms of an infected tooth include sensitivity to hot and cold temperatures, a persistent toothache, and pain when the tooth is compressed.
What to Expect from Root Canal Therapy
Root canal therapy has an unfortunate reputation of being very painful. The fact of the matter is, however, that root canal therapy can actually eliminate pain. With the dental infection removed, sensitivity and pain will cease.
Root canal therapy is performed with the aid of anesthesia to improve patient comfort. After administering a local anesthetic, Dr. Peddicord will use a drill and other tiny instruments to access the infected pulp and remove it. After thoroughly cleansing the tooth, Dr. Peddicord will fill it to prevent further injury or infection, and in some cases, depending upon scale of the damage, she will fit the tooth with a dental crown to provide extra strength against structural damage. Following root canal therapy, patients generally experience a dull, throbbing pain in the treated tooth. The pain generally lasts for 1-2 days and can be managed with pain relievers.
Root Canal Therapy in Ankeny IA
By choosing to receive root canal therapy from your Ankeny IA dentist, Dr. Peddicord, you are opting to work with a caring and compassionate dentist. If you feel nervous about undergoing root canal therapy, talk to Dr. Peddicord. She will be happy to talk you through the procedure and will even discuss your options for gentle sedation during the procedure to relieve your anxiety.
About Peddicord Family Dentistry: Dr. Erika Peddicord of Peddicord Family Dentistry received her Doctor of Dental Surgery degree from the University of Iowa College of Dentistry. Her enthusiasm for building lasting relationships with her patients and her dedication to oral health set her apart as an outstanding family dentist. Patients can schedule an appointment with Dr. Peddicord by calling (515) 963-3339.