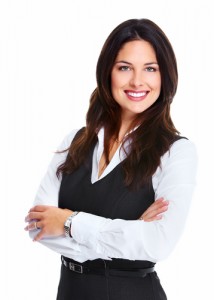 When you smile, is it radiant? If not, what is stopping you from whitening your smile? The teeth whitening treatments of today are surprisingly convenient and effective. However, many patients are still left with unanswered questions when it comes to teeth whitening treatment. Here with the answers to those questions is your Ankeny IA dentist, Dr. Erika Peddicord.
Are there any risks associated with teeth whitening treatment?
In general, the risks associated with teeth whitening treatment are very minor, with temporary sensitivity being the most common problem. However, before receiving teeth whitening treatment, you should attend a dental checkup with your Ankeny IA dentist, Dr. Peddicord. Problems can arise from teeth whitening treatment if teeth are not at optimal health when the procedure is completed. For instance, if a tooth is cracked or if a filling begins to leak, the whitening solution can make its way inside a tooth, causing damage to it.
What separates professional treatments from store-bought whiteners?
The major difference between professional teeth whitening and store-bought whiteners is the strength of the whitening agents. Professional treatments are much stronger with the result that they tend to outshine store-bought whiteners. Thus, if you are looking for a dramatic transformation, you are probably better off with professional whitening treatment.
Can I whiten my teeth at home?
Yes. Your Ankeny IA cosmetic dentist, Dr. Peddicord, offers take-home teeth whitening kits. These kits include custom trays, formed from molds of an individual patient's teeth, and a whitening solution. In order to whiten their teeth, patients must simply fill the trays with whitening solution and then wear them over their teeth according to a specified treatment plan. Full results typically show in about two weeks.
Schedule a Visit with Your Ankeny IA Cosmetic Dentist
Are you tired of feeling embarrassment about your smile? Are you ready to receive teeth whitening treatment? If so, contact your Ankeny IA cosmetic dentist, Dr. Peddicord, today to schedule an appointment or a consultation by calling 515-963-3339. Our 50021 dentist office welcomes patients from Ankeny, Bondurant, Cambridge, Sheldal, Maxwell, Collins, and all surrounding communities.