Ankeny General Dentist Treats Teeth Grinding
What is Bruxism?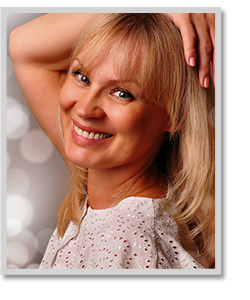 The term "bruxism" comes from a Greek word meaning "a gnashing of teeth." This offers a very accurate description of a condition characterized by nighttime teeth grinding and jaw clenching. Because bruxism sufferers are usually asleep when the grinding and clenching occurs, they may be unaware they are doing it. In most cases, people with bruxism will wake up with sore jaw muscles, headaches, and even damaged cheek and tongue tissue. The most common causes of bruxism include anxiety, stress, trauma, and allergies.
Why Should I Seek Treatment for Bruxism?
Dentists classify bruxism as a "parafunctional" disorder. In layman's terms, that means bruxism causes your teeth and jaw to function in a way they're not supposed to. This puts stress on other parts of your body. If left untreated, bruxism can result in a variety of TMJ disorders, headaches, earaches, migraines, and loose or worn teeth. When you visit Peddicord Family Dental for a checkup, Dr. Peddicord will check your teeth for the worn enamel patterns indicative of bruxism.
How Can My Dentist Treat Bruxism?
A qualified general dentist like Dr. Erika Peddicord can treat bruxism with a relatively simple mouthpiece known as a dental guard. Constructed from durable acrylic, this custom-fitted appliance fits over the teeth while you sleep. It prevents the teeth from grinding and provides relief for straining jaw muscles. She may also suggest lifestyle changes, such as reduction in caffeine intake and stress relief techniques.
Ask Your Dentist About Bruxism Treatment
If you grind your teeth, then stop by seeking custom bruxism treatment from your dentist. To find out more, schedule an appointment with Dr. Erika Peddicord by calling our dental office today at (515) 963-3339. Located in Ankeny, IA, we also serve patients who live in Bondurant, Polk City, Elkhart, Alleman, Cambridge, and all surrounding communities.