Caring Children's Dentist in Ankeny
Why is Children's Dentistry Important?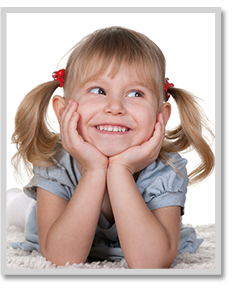 First, visiting the dentist on a regular basis helps Dr. Peddicord work together with parents to prevent problems such as cavities and gum disease. Second, trips to the dentist help educate young ones and their parents about the need for establishing healthy at-home dental hygiene habits. Finally, the fun and encouraging office environment at Peddicord Family Dentistry helps kids create positive associations with seeing the dentist. These positive associations will prompt them to continue seeking professional dental care later in life.
How Can I Prepare My Child for a Visit to the Dentist?
Open communication is the best way to prepare your little one for his or her trip to the dentist. Talk to your child about visiting the dentist's office using positive language. Books, videos, and online photo albums provide useful tools for helping young children visualize a dental checkup and cleaning. Enlist the help of older siblings to encourage a sense of excitement. Most of all, remind your little one that a visit to the dentist means they are growing up and becoming "big kids."
What Can We Expect at My Child's Appointment?
At Peddicord Family Dental, Dr. Erika Peddicord will gently examine your child's teeth and look for signs of tooth decay. If she discovers areas where demineralization has occurred, she may decide to place a sealant, an easy and conservative treatment accomplished in just a few minutes. She may also recommend fluoride treatments to strengthen dental enamel. We will demonstrate proper brushing techniques and talk about establishing good habits at home. As an added incentive, we have equipped our exam rooms with televisions that can play cartoons, and we give every child a brand new toothbrush and sticker at the end of the appointment.
Learn About the Importance of Children's Dentistry
Regular professional dentistry helps children prepare for a lifetime of beautiful, healthy smiles. To learn more about the importance of children's dentistry, schedule an appointment with Dr. Erika Peddicord by calling our dental office today at (515) 963-3339. Located in Ankeny, IA, we also serve patients who live in Bondurant, Polk City, Elkhart, Alleman, Cambridge, and all surrounding communities.