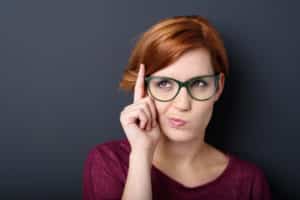 Daydreaming about cosmetic dentistry is extremely exciting. You get to visualize your smile any way you want! You can also imagine what it will feel like to re-enter your daily life with a beautiful smile that makes you feel proud. However, getting started with this type of care can often become an obstacle for some patients. You might feel nervous about calling us because you're not sure what to say or what to expect. No worries, we can spell it all out for you quite quickly.
Call Us And Say…
Contact our practice and let us know you are interested in setting up a cosmetic dentistry consultation. If you have very little knowledge about different treatment options, you can let us know this as well. It's fine to say that you want to learn more about how you can improve your smile, so we know that you are just getting started.
We Will Talk About…
Don't feel the need to prepare anything formal or to already have your own care plan idea all lined out. When it comes to cosmetic dentistry, we can often approach your goals through a variety of treatment options or combinations of treatments. This is not for you to figure out. The only thing we expect of you is that you keep an open mind and that you are ready to share your feelings with us regarding the cosmetic issues with which you're dissatisfied. Be honest about your hopes, so we can match them with appropriate care.