Ankeny General Dentist Offers Dental Crowns
Why Do I Need a Dental Crown?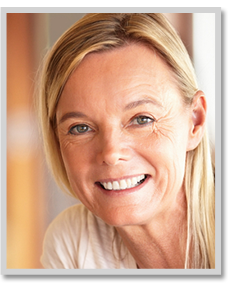 Sometimes, factors such as decay, root canal therapy, or trauma compromise the structure of a tooth. In cases like this, dentists who favor a more conservative approach to dental restoration, like Dr. Erika Peddicord, may suggest dental crown placement. Combining an esthetically pleasing appearance, durable materials, and custom design, a dental crown can restore the look and functionality of your smile.
What Type of Crown Material Should I Choose?
Peddicord Family Dental offers several different crown materials to suit your specific needs. Constructed of gold alloys, metal crowns provide a very precise fit and great durability. Of course, metal crowns look like metal and therefore do not make a very good choice for replacing front teeth. Porcelain-fused-to-metal (PFM) crowns consist of a porcelain veneer affixed to a metal base. PFM crowns look like natural teeth but offer the durability of metal. All-ceramic crowns and zirconia crowns are constructed from exceptionally strong dental porcelain and have the translucent beauty of a natural tooth.
How Does My Dentist Place a Dental Crown?
Dental crown placement generally requires at least two visits to the office. At the first visit, Dr. Peddicord will prepare the tooth by removing any decay and shaping it. Next, she will take an impression of the prepared tooth to serve as a model for your custom-designed crown. Then she will fit you with a temporary crown. At your second visit, Dr. Peddicord will make sure your crown fits properly and will then bond it into place using dental cement. You now have a natural looking tooth that returns your mouth to optimal functionality.
Find Out Which Crown Is Right for You
A custom dental crown can restore, repair, and improve your tooth and smile while preserving your long-term oral health. To find out which dental crown best suits your needs, schedule an appointment with Dr. Erika Peddicord by calling our dental office today at (515) 963-3339. Located in Ankeny, IA, we also serve patients who live in Bondurant, Polk City, Elkhart, Alleman, Cambridge, and all surrounding communities.