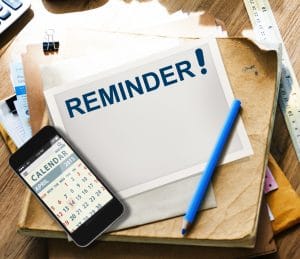 When it comes to the dental care you're providing and overseeing not only for your own smile but also for the smiles of your whole family, things can feel complicated. What we're happy to report, however, is that it doesn't need to feel this way. We can offer up some reminders that will guide you toward making smile care something that's easy, that comes naturally, that's filled with fewer risks, and that helps your family maintain lovely, healthy grins!
Maintain A Schedule Across The Board
One of the best tips for helping your dental care go smoothly for the entire family is getting onto a schedule for all of your dental-related needs. When it's your hygiene at home, decide on times in the morning and evening that work for dental hygiene sessions. When it's your products, write out grocery lists and check in on products weekly to see if anything is running low in your bathrooms. When it comes to professional care, plan well in advanced, deciding whether it's easiest to bring the whole family in at once or otherwise and then keep a schedule.
Don't Try To Perform Your Own Professional Care
Don't convince yourself that you can practice professional dental care at home. Don't assume you can remove all plaque on your own or try to purchase special dental instruments. Don't figure that your brushing and flossing is good enough. Instead, leave everything up to us that doesn't include your home brushing and flossing by setting up checkups and cleanings (and more).
If You're Unsure, Let Us Know
If you're unsure about something, call us. Whether your child has a toothache, your spouse wants to use over-the-counter whitening and it sounds like a bad idea to you, etc., remember we are here to answer dental care questions to protect your family's smiles!
See Us For Friendly Family Dental Care
Come in for the dental care your entire family needs, from prevention to restorative treatments and more! Find out if you're making good choices by scheduling a visit with your Ankeny, IA dentist today! Contact Peddicord Family Dentistry to set up an appointment by calling 515-963-3339.