Ankeny Dentist Performs Gentle Tooth Extractions
Why Do I Need to Have My Tooth Extracted?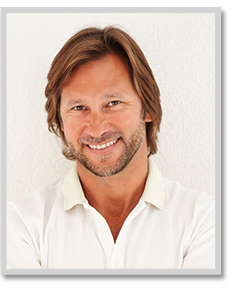 It may seem odd to think about tooth extraction as a restorative process yet this procedure can restore the health by removing a source of pain and infection. Several conditions can lead to the need for a tooth extraction. In some cases, decay may have damaged a tooth to the point that root canal therapy and antibiotic treatment cannot save it. In other cases, untreated gum disease has caused teeth to loosen. Patients suffering with compromised immune systems may need to have a tooth removed because they're risk for infection is so high. Other patients, especially those who expect to undergo orthodontic therapy, may need to have a tooth extracted to make room in an overcrowded dental arch.
What is the Tooth Extraction Process?
First, Dr. Erika Peddicord will numb the extraction site so you feel nothing but a little pressure during the procedure. She will then use special tools to rock the tooth back and forth and loosen it from the socket. Removing the tooth requires the use of forceps. Once the tooth has been successfully extracted, Dr. Peddicord will clean the area and pack it to allow a blood clot to form.
What Happens After My Tooth Extraction?
The Peddicord Family Dental team wants to remind you that the key to a successful tooth extraction is following your dentist's post-operative instructions to the letter. These will generally include keeping the site clean, avoiding drinking through straws and smoking, and taking the full course of prescribed antibiotics. After the extraction, you will want to discuss placing a bridge or dental implant with Dr. Peddicord so that your remaining teeth do not drift toward the space left behind by the extraction.
Is Tooth Extraction Necessary?
Tooth extraction can offer a number of benefits to your oral health, but only if it's absolutely necessary. To find out if your tooth really needs to be extracted, schedule a consultation with Dr. Erika Peddicord by calling our dental office today at (515) 963-3339. Located in Ankeny, IA, we also serve patients who live in Bondurant, Polk City, Elkhart, Alleman, Cambridge, and all surrounding communities.