Ankeny Dentist Promotes Prevention and Early Detection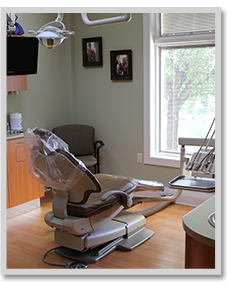 At Peddicord Family Dentistry, you will hear us talk about the oral-systemic connection quite a bit. In a nutshell, this concept refers to the idea that the condition of the mouth accurately reflects the health of the whole body. More research emerges to support the oral-systemic health connection as scientists discover positive connections between gum disease and tooth decay and a range of health problems such as heart disease, diabetes, respiratory illnesses, strokes, and low birth weight.
The oral-systemic health connection guides our practice's philosophy of prevention and early detection. If preventive measures, such as a regular at-home dental care regimen, wise lifestyle choices, and regular checkups and cleanings with your family dentist, can help safeguard a lifetime of good health, we want to arm you with all the resources you need.
That's why Dr. Erika Peddicord focuses on patient education and early disease detection. She provides her patients with easy-to-understand information about the causes of gum disease and tooth decay, as well as methods for preventing and controlling these issues. Furthermore, she uses state-of-the-art diagnostic and early detection technology during regular checkups so problems can be identified and treated in the most conservative way possible.
Dr. Erika Peddicord believes that well-informed patients feel empowered to take charge of their oral health. As your family dentist, she can provide you with the caring, comprehensive professional dental care necessary to maintain a healthy mouth. Ultimately, though, she wants the power of prevention to become a part of your daily routine for the health of your smile and the health of your whole body.
Our Focus Is On You and Your Needs
To speak with Dr. Peddicord and our team, schedule an appointment by calling our dental office today at (515) 963-3339. Located in Ankeny, IA, we also serve patients who live in Bondurant, Polk City, Elkhart, Alleman, Cambridge, and all surrounding communities.