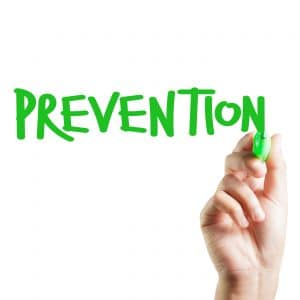 You know that when you're seeing us for cleanings and checkups as part of your preventive care to protect your smile, one of the priorities is ensuring your dental hygiene is up to snuff and your smile is clean. Why is this so important? Well, because it's the surefire way to avoid hygiene-related problems like cavities. However, did you realize that your prevention is about more than decay? It's true. Let's step our way through some of the other stuff you may be overlooking. You'll see that keeping your oral health safe actually includes multiple factors!
We Make Sure You Know What You're Doing
Your preventive care visits with us aren't just all about checking for cavities. They're also about helping you out with your care at home. For instance, if your brushing isn't on point, you haven't been flossing (or you can't seem to get the hang of it), or otherwise, it's time for us to look for evidence that you need a little help. It's also a good time for you to voice your feelings, so we can guide you in areas that are presenting challenges!
We Offer Treatment For Bruxism And More
The not-related-to-hygiene stuff we reference regarding your preventive care with us includes just about anything else related to your oral health. For instance, if you have chapped lips that you cannot seem to moisturize, we can help! If you're showing signs of bruxism disorder, we will detect them and offer treatment. We check on your dental work, too, to ensure everything is in good condition and that your bite is well-balanced.
Schedule Preventive Care Every Six Months
Schedule cleanings and checkups every six months, so your smile is healthy, functional, clean, beautiful, and its very best! Find out if you're making good choices by scheduling a visit with your Ankeny, IA dentist today! Contact Peddicord Family Dentistry to set up an appointment by calling 515-963-3339.