Tooth Restorations in Ankeny, IA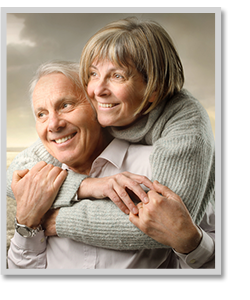 When a child loses a tooth, it calls for a celebration. When an adult loses a tooth, it's a cause for alarm. Adults lose their permanent teeth for a number of reasons, including advanced gum disease, tooth decay, and accidental injury. While many people who have lost front teeth tend to seek out restorative treatments quickly, people do not replace missing back teeth with the same urgency.
When you choose not to seek out restorative treatment for a missing tooth, you put yourself at risk for significant problems later. For instance, when you lose a tooth, your remaining teeth tend to drift toward that empty space. This causes a misalignment of your bite and can lead to irregular bite patterns, worn and misshaped enamel, and TMJ disorders. Those drifting teeth also create places for bacteria to hide, thus increasing your risk for tooth decay and gum disease. Missing teeth can also negatively impact your ability to speak and eat normally, as well as alter the shape of your face and make you feel self-conscious.
Dr. Erika Peddicord firmly believes that a healthy mouth should look good and function properly. This belief informs every dental restoration procedure offered at Peddicord Family Dental. We offer a range of restorative options designed to preserve the health and functionality of your teeth and gums, including:
• Crowns
• Fillings
• Root Canal Therapy
• Extractions
Restore Your Tooth and Save It
If your tooth is compromised by damage or decay, then restoring it can save you from having to extract it. Schedule an appointment with Dr. Erika Peddicord by calling our dental office today at (515) 963-3339. Located in Ankeny, IA, we also serve patients who live in Bondurant, Polk City, Elkhart, Alleman, Cambridge, and all surrounding communities.