Gentle Root Canals in Ankeny
Why Do I Need Root Canal Therapy?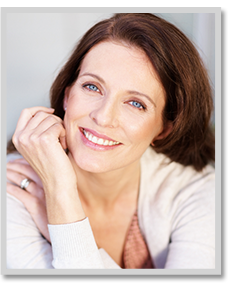 Root canals refer to the central chamber of every tooth that houses the nerve-filled pulp. The pulp acts as a lifeline for the tooth, providing it with the nutrients and hydration it
needs to stay healthy. If the pulp becomes infected from untreated tooth decay or exposed from severe trauma, it can lead to a variety of more serious problems. Moreover, if your pulp has become infected, you will likely experience moderate to severe pain. Root canal therapy offers a way for Dr. Erika Peddicord to preserve the structure of your tooth while minimizing the pain and risk of further infection.
What Happens During Root Canal Therapy?
First, Dr. Peddicord will numb the area. If you suffer from dental phobia, you can also discuss using nitrous oxide, popularly called "laughing gas," to help alleviate your anxiety. She will then remove the infected pulp, decontaminate the area, shape the canal, and fill it with a rubbery material. In most cases, Dr. Peddicord will place a dental crown over the treated tooth to return it to optimal functionality.
What Happens If I Avoid Root Canal Therapy?
If you avoid necessary root canal therapy, you put yourself in jeopardy of a number of serious health problems. First, the infection in your tooth will worsen, resulting in even more severe pain. The untreated infection can cause abscesses and can even spread to neighboring teeth. Eventually, your tooth will need to be extracted. At Peddicord Family Dental, we want you to enjoy the best health possible, so we strongly recommend proceeding with root canal therapy to restore balance to your mouth.
Don't Hesitate to Save Your Tooth with Root Canal Therapy
When your tooth is severely infected and in pain, root canal therapy may be the best solution for relieivng the discomfort and saving your tooth. To find out if you need root canal treatment, schedule an appointment with Dr. Erika Peddicord by calling our dental office today at (515) 963-3339. Located in Ankeny, IA, we also serve patients who live in Bondurant, Polk City, Elkhart, Alleman, Cambridge, and all surrounding communities.